Paulina Rubio's Lawyer Dismisses Ex-Assistant's Lawsuit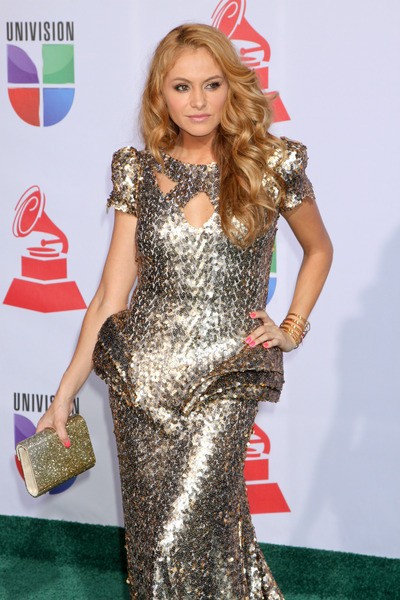 A lawyer for Paulina Rubio has hit back at the Latin singer's former male assistant amid allegations the star beat him up over a plane ticket purchase.

Felipe Restrepo Betancur claims he quit his job after the incident onboard a flight from Miami, Florida to Mexico over the weekend after his ex-boss reportedly attacked him for buying a seat in coach when there were none left in first class.

Betancur worked for Rubio from August until just a few days ago, according to TMZ.com.

He filed suit in federal court in Florida, claiming Rubio became incredibly violent towards him once they boarded the plane, punching and kicking him and throwing objects.

Betancur alleges he suffered serious injuries from the attack, including abrasions and contusions on his shins and arms. He also claims he suffered emotional damage and quit his job upon his return to Miami.

He is demanding more than $250,000 over the incident, but he will face a legal battle for the damages.

Rubio's lawyer has since blasted Betancur as a drunk and insists the accusation has been completely fabricated, and now he is planning to file a countersuit accusing the ex-employee of breaching a confidentiality agreement.

The attorney's statement reads: "The moment after being fired and eventually recovering from his inebriation Mr. Restrepo ran to an attorney who was representing another individual in a meritless lawsuit previously filed against Ms. Rubio's company Link Tours, Inc.

"Incredibly, Mr. Restrepo has concocted a fable about being beaten by a woman half his size.

"Notably absent from this entire story is any reference that this 'beating and humiliation' was documented or observed by anyone on the flight."