Paulina Porizkova: Still Drop-Dead Gorgeous At 48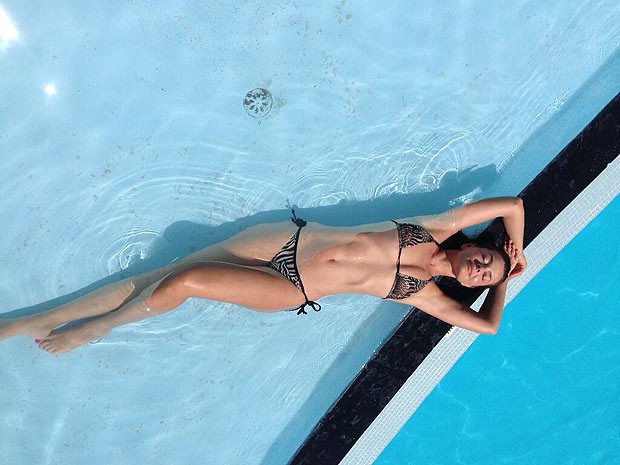 Former supermodel Paulina Porizkova, who often graced the pages of the annual Sports Illustrated Swimsuit Issue throughout the 80s, showed off her flawless 48-year-old bikini bod on Monday while lounging in the pool of the Raleigh Hotel in South Beach.

"Doing the siren for my hubby in the Raleigh pool," she tweeted. Her hubby, of course, being former Cars frontman Ric Ocasek.

Paulina also posted a bikini shot during a trip to Iceland in May, when she enjoyed a dip in the famed Blue Lagoon geothermal spa.

"Me at the Blue Lagoon in Iceland yesterday. Total heaven," she said of the experience. She says her daughter-in-law took the photo.
Let that sink in for a minute.

Tuesday morning Paulina took all the compliments she received for the Miami photo humbly.

"Thanks ya'll for the compliments," she wrote. "Now I'm just hoping no one else got a shot of what I really look like- cellulite and all.