Paulina Gretzky: 'Should I Post The Photo That Has My Boobs In It Or The One Where I'm In A Turtleneck?'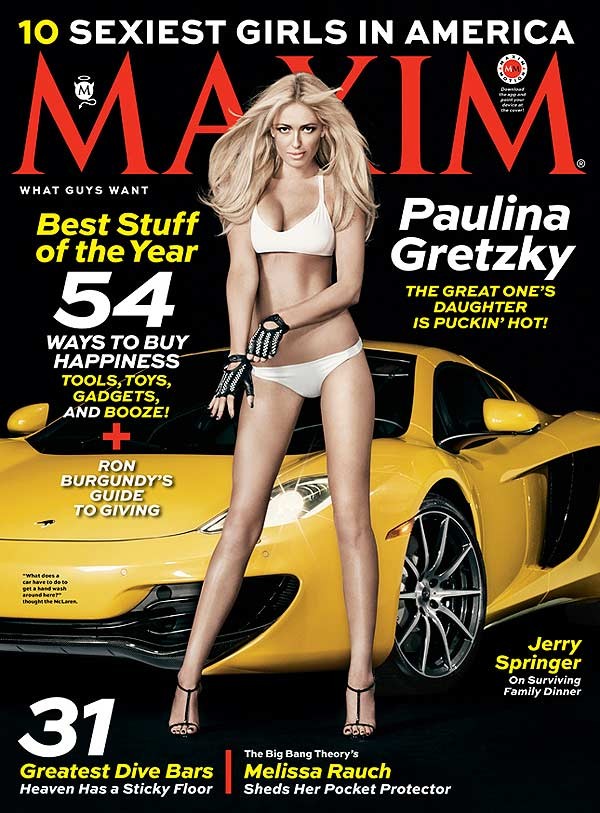 Paulina Gretzky, daughter of hockey legend Wayne Gretzky is well-known for posting racy images of herself on her Twitter and Instagram pages, and now she's got Maxim magazine taking the pictures.

The sexy aspiring model has taken some harsh criticism over her selfies in the past, which she defends in the new issue.

"Some people gave me such a hard time for posting all these swimsuit pics on Twitter," she says. "I'm sorry; I'm not posting pictures when I'm reading a book."