Paula Patton 'Not Suprised' By Husband Robin Thicke's MTV VMAs Performance With Miley Cyrus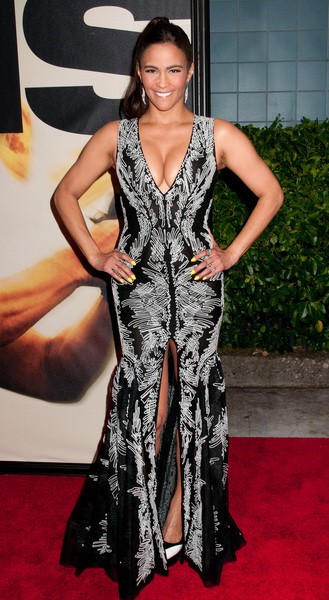 Paula Patton has finally spoken out over husband Robin Thicke's racy MTV Video Music Awards performance of hit single "Blurred Lines" with singer Miley Cyrus.

The actress says she took no offense over the controversial routine, in which Cyrus stripped down to a skimpy outfit and bent over to "twerk" against the singer's crotch.

"I wasn't surprised at all. Honestly, they rehearsed for three days beforehand... I don't know how not to dance with someone having their booty in your [face]..." she told host Andy Cohen on Bravo's "Watch What Happens Live. "All my friends do it like that!

"And I don't really know what the big deal is," she added. "I didn't know if they thought Miley was going to sit down and play piano like Alicia Keys. Her song's about taking molly (ecstasy)!

"I don't understand. I didn't get the big deal," she added.

The discussion about the performance began with Cohen reading a question sent in by reader 'Christina P.', which read, "How long did it take to wash Miley's funk off your husband's Beetlejuice pants?"

Miley says that before the performance she and Thick told each other that they were "about to make history".