Paula Patton Confirms Husband Robin Thicke Is Well Endowed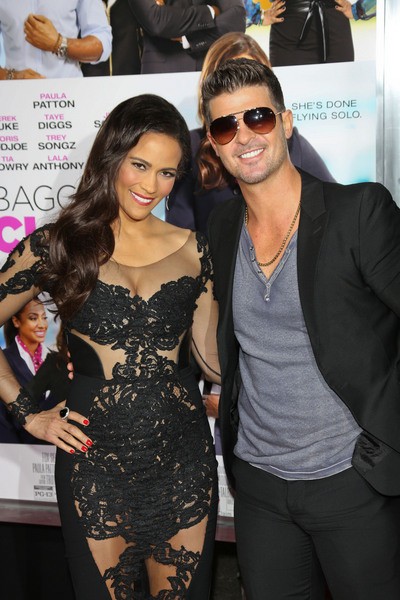 Actress Paula Patton downplayed the controversy generated by her husband Robin Thicke's performance at the MTV Video Music Awards with Miley Cyrus, but there is one thing she isn't downplaying - the size of his manhood.

She told the November issue of Glamour magazine his sexy "Blurred Lines" music video was "cool, funny and awesome," and she also discussed a part of the video that bragged about Thicke's big you know what.
In the music video a balloon is seen with the words "Robin Thicke has a big d**k" written on it.

She explained, "Robin's like, 'Listen, if I'm, you know, in the Miami Heat's locker room, I don't know where I stand, but' ...but I think that the statement is fairly accurate!"

The couple have been married for eight years and were high school sweethearts. The couple have a 3-year-old son, Julian.