Paula Deen Fired By The Food Network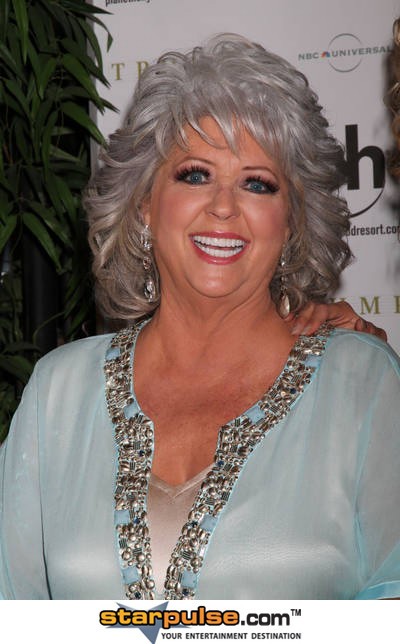 Food Network star Paula Deen has been dropped by network executives over her recent admission of using the "n-word" in the past during a court deposition for a case filed against her.

Deen and her brother, Bubba Hiers are being sued by a former manager of their Savannah, Georgia, restaurant Uncle Bubba's Seafood and Oyster House for racial discrimination and sexual harassment. During a deposition last Friday, Deen was asked if she had used the "n-word" in the past, to which she replied honestly, "Yes, of course."

After a pair of apology videos posted to Youtube on Friday, the first of which was pulled shortly after for its numerous, visible edits and very scripted appearance, network officials told TMZ.com that they would not be renewing Deen's contract, which expires at the end of June.

Deen, who made $16.5 million last year, is being sued for $1.2 million by Lisa Jackson, who claims there were numerous racist comments made around her at the restaurant, along with one where Deen had asked her to staff her brother's 2007 wedding with a slavery theme where all the servers were black.

"What I would really like is a bunch of little n---ers to wear long-sleeve white shirts, black shorts and black bow ties," Jackson claims she said to her. "You know, in the Shirley Temple days, they used to tap dance around. Now, that would be a true Southern wedding, wouldn't it?"

Deen released an apology video on YouTube Friday, saying, "I want to apologize to everybody for the wrong that I've done, and I want to learn and grow from this. Inappropriate, hurtful language is totally, totally unacceptable. I've made plenty of mistakes along the way, but I beg you, my children, my team, my fans, my partners, I beg for your forgiveness. Please forgive me for the mistakes that I've made."

The video was pulled shortly after over its insincere tone; however Deen released a second video shortly after.

"I have spent the best of 24 years to help myself and others. Your color of your skin, your religion, your sexual preference does not matter to me but it's what in the heart -- what's in the heart, and my family and I try to live by that. I am here to say I am so sorry. I was wrong," she said in the second video. "Yes, I've worked hard and I've made mistakes, but that is no excuse."
According to TMZ.com, the Food Network blamed Deen's PR team for their handling of her video apology and blowing off an appearance on The Today Show Friday morning.

Deen released a statement after her firing on Friday, saying "I would like to thank the Food Network for 11 great years. Because of the gift the Food Network gave me, I've had the pleasure of being allowed into so many homes across the country."