Paula Deen Defends Use Of 'N-Word': Those Were Different Times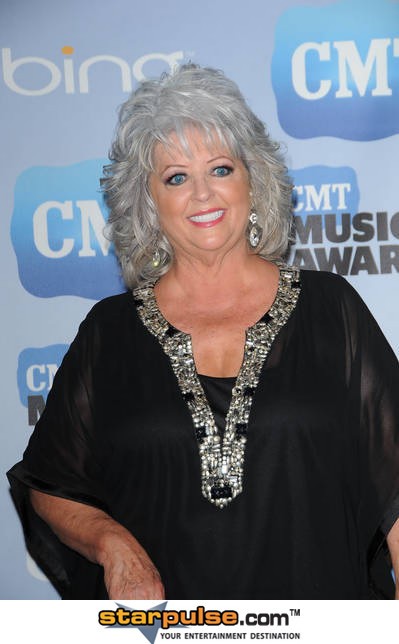 TV cook Paula Deen caused controversy when she admitted to using the "N-word" before in a three-hour court deposition on Friday.
Deen and her brother/business partner Bubba Hiers are being sued for $1.2 million by Lisa Jackson, a former manager at their Uncle Bubba's Seafood and Oyster House restaurant in Savannah, Georgia.
Jackson maintains that the Food Network star and her brother made racial slurs and derogatory remarks about Afrian Americans and that Hiers sexually harassed her and "frequently" viewed adult websites in the office they shared.
"Yes, of course," Deen said when asked if she's used the 'N-word' before -- but she says the last time she used the term was decades ago while working as a bank teller.
She was robbed at gunpoint in 1986 when a "black man burst into the bank... and put a gun to my head." She said she used the term "probably" while telling her husband about the incident afterward.
But Jackson claims Deen used the "N-word" more recently than that -- while instructing her on how to handle staffing her brother's 2007 wedding; telling her, "What I would really like is a bunch of little n---ers to wear long-sleeve white shirts, black shorts and black bow ties. You know, in the Shirley Temple days, they used to tap dance around. Now, that would be a true Southern wedding, wouldn't it?

"But we can't do that because the media would be on me about that."

The star, 66, has since released a statement to Us Weekly through her company, Paula Deen Enterprises, blaming her age and Southern upbringing for her past uses of the term.

"During a deposition where she swore to tell the truth, Ms. Deen recounted having used a racial epithet in the past," the statement reads, "speaking largely about a time in American history which was quite different than today. She was born 60 years ago, when America's South had schools that were segregated, different bathrooms, different restaurants and Americans rode in different parts of the bus. This is not today.

"To be clear, Ms. Deen does not find acceptable the use of this term under any circumstance by anyone nor condone any form of racism or discrimination."