Paula Deen Confirms 'Today Show' Appearance On Wednesday As Fans Flock To Her Defense Over Firing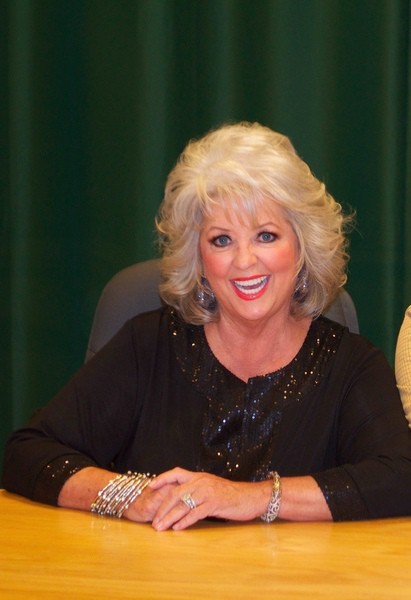 Paula Deen's fans have come to the former Food Network star's defense over her recent admission in a court deposition that she's used the "n-word" in the past and her subsequent firing by TV's top cooking channel.

Fans began Facebook pages calling for boycotts of the network, commented on Twitter and used the official Food Network Facebook page to air their grievances (specifically in the comments section of a post about a zucchini casserole, according to Today.com).

"Show me an adult person who has not said the N word in his life, black or white," one person wrote. "You without sin cast the first stone."

"So good-bye Food Network," said another. "I hope you fold like an accordion!!!

Deen's husband, James Deen Sr. also came to his ex-wife's defense, telling website Celebuzz.com, "She has never been nor never will be a racist. That couldn't be farther from the truth. I was married to the lady for 27 years, I know her pretty well."

The line at Deen's Savannah, Georgia, restaurant The Lady And Sons was also indicative of the local support she's gotten from the community as it was reportedly out the door all weekend long. Local tourism organization Visit Savannah president Joe Marinelli also tweeted his -- and the town's -- support for Deen.

"OK, I'll do it: what @Paula-Deen did was wrong," he wrote. "But she's part of our @Savannah family and I'm here to support her."

All of the support for Deen will likely fall on deaf ears though, as media analyst Steve Adubato told "Today" this morning that the Food Network is probably not "concerned about a few thousand people on social media" as it will have little impact.

"They (the Food Network) have to be concerned about sponsors," he said.

Deen is at the center of a lawsuit that an ex-restaurant manager has brought against her and her brother/business partner Bubba Hiers. Lisa Jackson is suing the pair over harassment and racial discrimination.

Deen admitted in a deposition last Friday that she has used the "n-word" in the past, but it was a long time ago. She skipped an appearance on The Today Show last week as well, prompting a half-hearted, heavily edited apology via YouTube. The video was pulled shortly after it went up and another replaced it, but the Food Network confirmed that it would not be renewing her contract afterward.

The TV cook has since agreed to guest on "Today" on Wednesday, tweeting, "See you Wednesday, I am so glad Matt, Al and my friends at @TodayShow are bringing me back."