Paula Deen Blows Off 'Today Show' Appearance In Wake Of 'N-Word' Controversy, Releases 'Apology' Video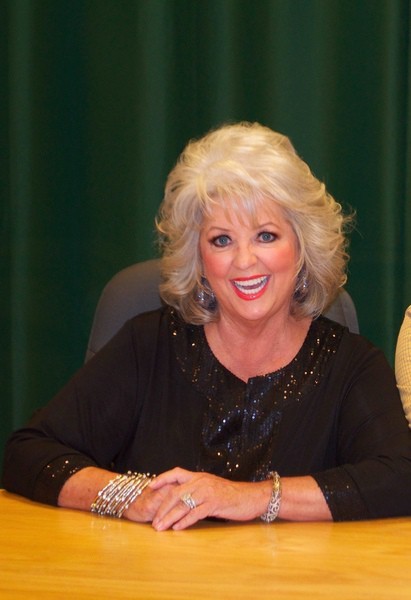 Food Newtork personality Paula Deen was scheduled to appear on NBC morning show "Today" on Friday, but she was a no-show.

Host Matt Lauer said via Twitter that neither Deen nor her reps called to inform producers that she wouldn't appear.

"Paula Deen was scheduled to do an interview with us this morning, live in our studio, but we just found out, she's a no-show," Lauer tweeted Friday. "She has not called us at all this morning."

The Georgia native came under fire this week for admitting that she's used the "n-word" in the past during a deposition she gave as part of a lawsuit filed against her and her brother over using racial epithets in their Savanna restaurant.

Deen was asked if she's ever used the word before, to which she replied, "Yes, of course."

She said it was years ago when she last said it, while she was working at a bank when a black man came in and robbed her at gunpoint.

Lisa Jackson, the former manager of Deen's restaurant who is suing Deen and her brother/partner Bubba Hiers, says the two co-owners used the term in front of her numerous times in the past.

Deen maintains that she's not a racist, but has retold racist jokes in the past.

"It's just what they are—they're jokes," she said in her deposition. "...Most jokes are about Jewish people, rednecks, black folks. ... I can't determine what offends another person."

Lauer told the TV audience this morning that he spoke to Deen prior to her scheduled interview to let her know it would include some tough questions about her court battle.
"I spoke to her late afternoon on the phone yesterday and we talked about the fact that it would be an open and candid discussion, no holds barred," Lauer said. "And this morning, although we have not spoken to her — she has not called us — her publicity people have told us she's exhausted and will not be showing up."

Deen released an apology video on YouTube earlier today, saying, "I want to apologize to everybody for the wrong that I've done, and I want to learn and grow from this. Inappropriate, hurtful language is totally, totally unacceptable. I've made plenty of mistakes along the way, but I beg you, my children, my team, my fans, my partners, I beg for your forgiveness. Please forgive me for the mistakes that I've made."

The video itself has come under fire for looking carefully planned out by publicists and lawyers, and it included several obvious edits. The video has since been pulled from YouTube.