Paula Abdul Shows A Lot Of Leg In Los Angeles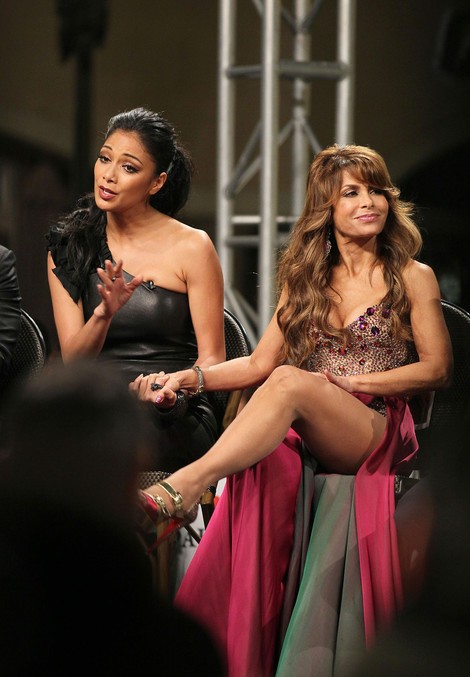 Nicole Scherzinger and Paula Abdul from "The X Factor" flimed a segment for the celebrity news show "Extra" yesterday at The Grove in Los Angeles.
Paula showed off her dancer's legs in a revealing gown that's reminiscent of an ice skating costume.
The two "X Factor" judges looked pretty chummy at the taping (even holding hands!) Star Magazine recently claimed the two leading ladies are constantly at each other's throats. "They've been fighting nonstop, bickering like crazy over who gets to wear the sexiest, most stylish outfits," claims a source.
However, someone close to the show told RumorFix.com: "There is absolutely no truth to this. Nicole and Paula have, and have always had, a good relationship.  Nothing about it is competitive."
CHECK OUT ANOTHER PHOTO OF PAULA ON PAGE 2!