Paula Abdul & Kathy Griffin Step Out With Their Sexy, Younger Boyfriends (Photos)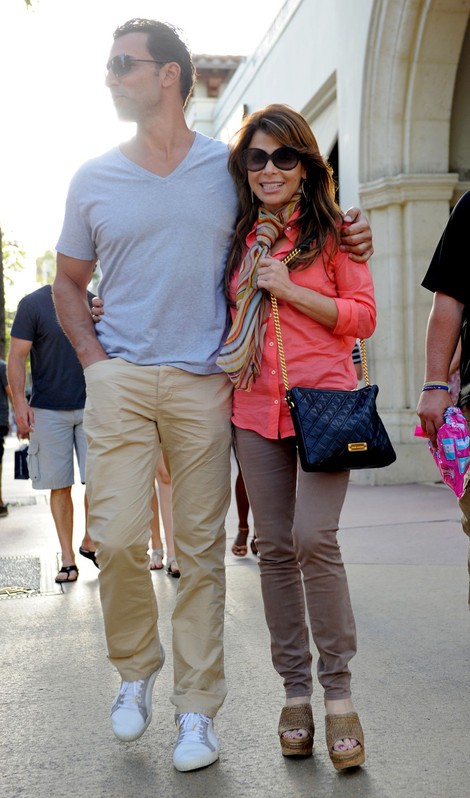 No longer just a man's arena, more and more women (famous and not so famous) are hooking up with guys several years younger than them.
We spotted Paula Abdul with her entrepreneur boyfriend Jon Caprio holding on to each other in Miami Beach yesterday. Paula, 49, and Jon, 40, have reportedly been dating since November. The former "X Factor" judge looked happy as she strolled around in a pink button-down shirt and colorful scarf.
Kathy Griffin, 51, has been hooking up with a younger guy for the past several months. Last night photographers snapped her holding hands with her boyfriend, who is 18 years younger than she is, as they left Boa Steakhouse in Los Angeles.
In February, Kathy told E!Online, ""He has a really mellow temperament, which I need because I'm a spinning-out-of-control freak."
Several female popstars are also dating (and marrying) younger men. Read more HERE!
See photos of Paula and Kathy with their boyfriends...