Paul Walker's Car Up For Sale To Benefit Charity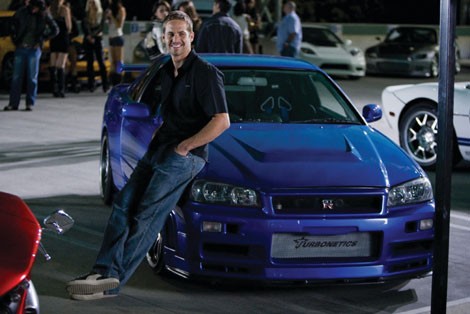 The Nissan Skyline GT-R R34 Paul Walker made famous in Fast & Furious can be yours - if you have $1.4 million to spend.
The car was originally listed for $400,000, but the price skyrocketed after the death of Walker back in November. The Wrap reports 50% of the proceeds will go towards Walker's Reach Out Worldwide charity.
The German seller claims the automobile is the real and promises the purchaser will also get the least agreement from Universal Pictures to prove its authenticity. Daily News has requested comment from Universal Pictures but has yet to receive a reply.
If it's really Walker's GT-R R34, the car has a story behind it worthy of film. Yahoo! Autos reports the car is illegal to import from Japan due to safety and emission issues. Producers for Fast & Furious got sneaky and ordered 9 GT-R chassis to get around the law and built the cars themselves.
Only one of the 9 cars made it to the end of filming without damage, and the U.S. government declared the chassis side-step was illegal. The surviving car was seized by the government and was last seen in 2009 in an impound lot.
Yahoo! Autos explains the car wasn't heard from again until last year, when a German man exhibited what he claims was Paul Walker's car for a German auto magazine. It was for sale then at $400k, but the tragic death of Walker has tripled the price (and, admittedly, added the charity stipulation).
It remains to be seen if it's the real deal, but we have the feeling this car will be sold before we find out.