Paul Walker's Brothers Caleb & Cody To Shoot Actor's Remaining 'Fast & Furious 7' Scenes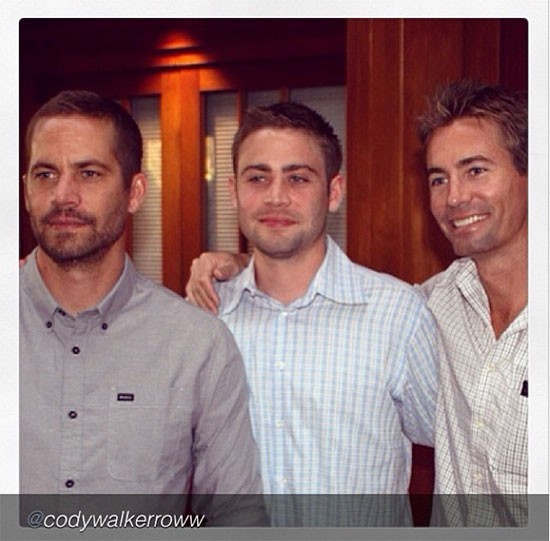 Paul Walker's younger siblings, Cody and Caleb, will help complete the actor's final movie, "Fast and Furious 7," according to the film's official Facebook page.
Paul, 40, died in a car crash in November. His brothers will film the remaining scenes featuring the character Brian O'Connor.
Producers explained on Facebook: "The Fast & Furious saga is about family. Our family experienced an unthinkable shock in November. We had to take time to grieve Paul, the brother we love and lost, and to figure out if we should move on with our film.

"We came together and all felt the only choice was to continue. We believe our fans want that, and we believe Paul would want that too. Paul had already shot his dramatic scenes and most of his action for 'Fast & Furious 7,' and it's among the strongest work of his career.

"We have resumed shooting and now welcome Paul's brothers, Caleb and Cody, into our Fast family. Caleb and Cody are helping us complete some remaining action for their brother and fill in small gaps left in production. Having them on set has made us all feel that Paul is with us too."

At the time of Paul's death, approximately half of the shooting for the film had been completed. In January, it was revealed that his character would be written out of the franchise, not killed off.
"Fast & Furious 7" is scheduled to hit theaters on April 10, 2015.