Paul Walker's Brother Reportedly Lands Lead Role In 'Fast & Furious 8'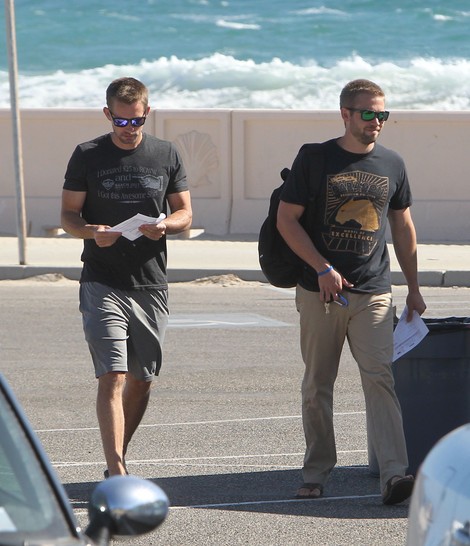 Late actor Paul Walker's younger brother has landed a lead role in "Fast & Furious 8," according to reports.
Cody Walker, 25, and his brother Caleb are currently playing body doubles in the seventh incarnation of the franchise, filling in unfinished scenes that Paul left behind when he was killed in a car crash in November 2013.
According to the Daily Mail, Paul's character Brian O'Conner will be written out of the series, while Cody, a stuntman, will join the cast as a new character.
At the time of Paul's death, approximately half of the shooting for the film had been completed. "Fast & Furious 7" is scheduled to hit theaters on April 10, 2015.
Two months ago, producers wrote on Facebook: "We have resumed shooting and now welcome Paul's brothers, Caleb and Cody, into our Fast family. Caleb and Cody are helping us complete some remaining action for their brother and fill in small gaps left in production. Having them on set has made us all feel that Paul is with us too."