Paul Walker's Autopsy Report Gives Gruesome Details Of The Star's Death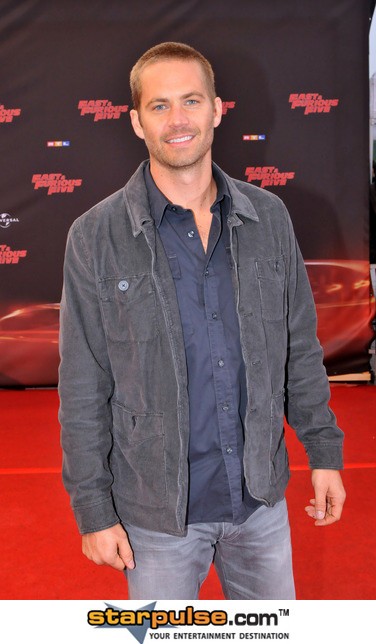 The official autopsy results from actor Paul Walker's tragic death on November 30 have been released, detailing the horrific injuries the star suffered in the crash that killed him and pal Roger Rodas.
Walker sustained injuries so bad that none of his organs could be saved for donation. He also suffered multiple fractures, including breaks in his jaw, collarbone, arm, pelvis and several ribs, according to the report, obtained by TMZ.com.

The "Fast & Furious" star also had "scant soot" in his windpipe, leading coroners to believe he may have taken a few final breaths after impact. His official cause of death is listed as the "combined effects of traumatic and thermal injuries."

Rodas, who was driving the Porsche Carrera GT when it lost control, slammed into a tree and a light pole on the Santa Clarita Parkway in Santa Clarita, Calif., before bursting into flames, suffered major head trauma, including a skull fracture that left his brain partially exposed.

Walker and Rodas had high concentrations of carbon monoxide in their bloodstreams from the fiery crash, but no drugs or alcohol were found in either of the men; both of whom died almost instantly.

The report, issued on Friday by the Los Angeles County Coroner's Office, also gave details on the events surrounding the crash, saying that the car was traveling in excess of 100 miles-per-hour when Rodas lost control. The car "was almost split in half" from the impact.

"For unknown reasons, the driver lost control of his vehicle, and the vehicle partially spun around, and began traveling in a southeast direction," the report reads. "The vehicle then struck a curb, and the driver's side of the vehicle struck a tree and then a light post. The force of those collisions caused the vehicle to spin 180 degrees and continue in an easterly direction. The passenger side of the vehicle then struck another tree and burst into flames."