Paul Stanley Stands By Comments About Peter Criss And Ace Frehley Being Anti-Semites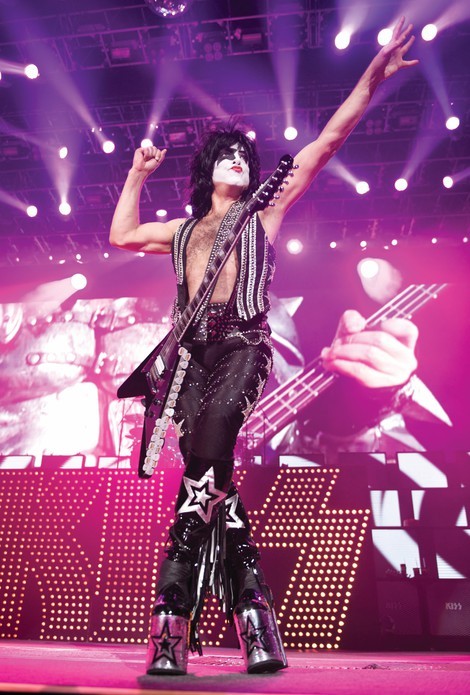 KISS frontman Paul Stanley made his thoughts clear about the band's upcoming induction into the Rock and Roll Hall of Fame, calling it all "fluff" and "a farce."

"It's like an Addams Family bar mitzvah," he told CBS This Morning on Tuesday. "I'm gonna go, but let's not kid ourselves, you know. That's not the Rock And Roll Hall Of Fame. The Rock And Roll Hall Of Fame is walking the streets...

"I see it as dubious. We are the bitter pill that they ultimately had to swallow. Because they don't like us. And the only reason they're inducting us is because they begin to look foolish at some point for not having us in."

Stanley also told reporter Anthony Mason that he's against former bandmates Ace Frehley and Peter Criss being inducted into the Hall.

"They don't belong in the band," Stanley said. "And they don't belong in a position to represent the band."

Stanley, whose new book "Face the Music: A Life Exposed" was released Monday, alleges in the pages of the memoir that Frehley and Criss were anti-semites and had reservations about Stanley and fellow band founder Gene Simmons being Jews.

The singer also accused Criss of being a racist because he would mock the waiters at Chinese restaurants, something the drummer denied on Tuesday, according to website TMZ.

But Stanley stood by his story, telling the press, "I have no agenda and I'm not saying anything to be vindictive. I'm not saying anything to be malicious, I'm just stating the facts."

Stanley and his former bandmates will be in attendance on Thursday night for the Rock Hall induction ceremony, but the band won't play together.

"How about for old time's sake you go back and spend the night with your ex-wife?" Stanley said about choosing not to play again with Frehley and Criss. "You wouldn't make good music."