Paul Simon Collaborated With Brian Eno On Latest Album, "Surprise," Due May 9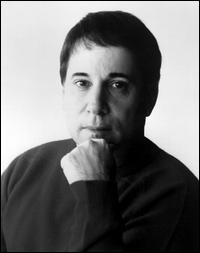 '
Surprise
' is the first album that
Paul Simon
has worked on in collaboration with legendary producer
Brian Eno
. The result is a captivating collection of songs captured in mesmerising style by Eno's inventive production. 'Surprise', his first album since 2000's '
You're The One
', is reminiscent of classics from his back catalogue such as '
Paul Simon
', '
There Goes Rhymin' Simon
' and '
Still Crazy After All These Years
'.
Titles set to rank amongst highlights of the set include 'Outrageous', 'How Can You Live In The Northeast' and 'Sons And Daughters'.
There are tentative plans for Paul Simon to plan an intimate show in London around the release of the album. Details of the show will be announced when and if they are confirmed.
Paul Simon's activities since the release of 'You're The One' have included stadium shows with former partner
Art Garfunkel
and the release of a nine-disc box set entitled '
The Studio Recordings 1972-2000
'. He also earned an Oscar nominated for the song 'Father And Daughter' that featured in the animated hit '
The Wild Thornberrys Movie
'.
The song titles to "Surprise" are:
01. How Can You Live In The Northeast
02. Everything About It Is A Love Song
03. Outrageous
04. Sure Don't Feel Like Love
05. Wartime Prayers
06. Beautiful
07. I Don't Believe
08. Another Galaxy
09. Once Upon A Time There Was An Ocean
10. That's Me
11. Father And Daughter
Paul Simon is also set to play at the New Orleans Jazz & Heritage Festival on May 7th.