Paul Schrader : Lindsay Lohan Could Be The Next Marilyn Monroe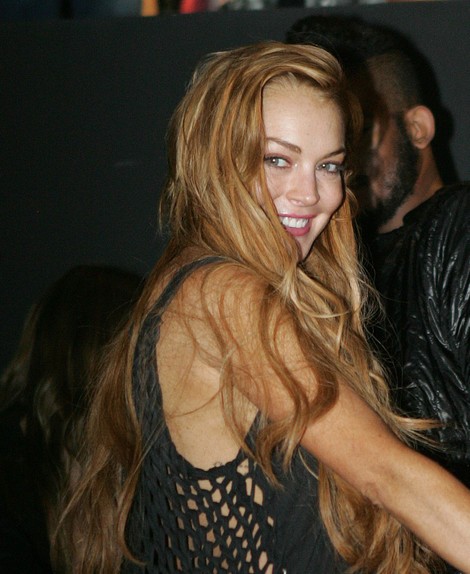 Director Paul Schrader has drawn some dizzyingly similar parallels between much beloved actress Marilyn Monroe, and the actress we all love to hate, Lindsay Lohan. While this comparison may seem staggeringly unfair at first, Schrader does bring up some interesting points. Both actresses, he points out, have (or had) a penchant for bad behavior on set, such as tardiness, tantrums and bouts of "psychodrama."
Schrader, creator and director of his erotic thriller "The Canyons" reflects on this comparison in an essay for FilmComment.com, explaining that Lohan shared much in common with Monroe, the preeminent women's sex symbol of the 1950s, which is apparently a mixed bag. 
 He writes, "Similarities? Tardiness, unpredictability, tantrums, absences, neediness, psychodrama - yes, all that, but something more, that thing that keeps you watching someone on screen, that thing you can't take your eyes off of, that magic, that mystery...
 "I think Lohan has more natural acting talent than Monroe did, but, like Monroe, her weakness is her inability to fake it. She feels she must be experiencing an emotion in order to play it. This leads to all sorts of emotional turmoil, not to mention on-set delays and melodrama. It also leads, when the gods smile, to movie magic."
On his decision to cast Lohan in his movie, he insists that he has no misgivings. "From a director's point of view, that is from my point of view, it was a treat to work with Lindsay. All the drama, the mishegas, all the stress - that means little. A director can shoot around misbehavior. He can't shoot around lack of charisma."
Brave words, Paul. The real question is whether or not a film with Lohan can still be good. She has suffered a severe degeneration in big-screen quality since the crowning-achievement of her career, "Mean Girls." Since then, she has played in flop-after-overproduced-flop, including Scary Movie 5, InAppropriate Comedy and Herbie: Fully Loaded.
The Canyon, co-starring porn stud James Deen, was nearly a flop before it even had the chance to hit the screen, after it was denied entrance at a bunch of film festivals back in 2012, but has since been picked up by IFC Films for release in North America. It's world premiere will happen in New York at the end of the month, after which it will debut in Europe at the Venice Film Festival in August.
Lohan, unfortunately, will miss the premiere in NYC, due to a 90-Day court-ordered rehab stint. She may yet make it out in time to see the film's debut in Italy though - so she better be on her best behavior.