Paul Rudd's Best Work… That You've Never Seen

In the mid-nineties a skinny, nerdy, somewhat sloppy guy burst into the shiny, chic, coiffed world of Clueless' Cher Horowitz and his quick wit and sparkling eyes managed to win her in the end. That guy was
Paul Rudd
, and he had tween girls all across the country replacing their JTT and
Mark-Paul Gosselaar
pin-ups with those of someone with a bit more character. Though Rudd has worked steadily ever since his "break-out" role in
Clueless
, he was often relegated to supporting roles in big projects with even bigger stars (like Romeo & Juliet,
Anchorman
, or
Friends
), burying his knack for dry sarcasm unfairly behind the glitz and glam of the bright Hollywood lights. Rudd is best, therefore, in independent films that allow him to delve deeply into character work, and some of his best performances may just be in films so small not many have seen them.
I Could Never Be Your Woman
was supposed to be
Amy Heckerling
's big sequel to Clueless; the journey of a forty-something successful single mother in Hollywood seemed perfectly crafted for her original audience that now, almost a decade later, had matured themselves. Unfortunately after studio disagreements, the film was delayed time and time again and finally went straight to DVD in the fall of 2007. Rudd plays opposite
Michelle Pfeiffer
, as a goofy actor (no typecasting there!) more than a decade her junior, determined to show her that age and Hollywood politics don't matter when you care about someone in a relationship. The scene on the dance floor alone shows just how willing Rudd is to cut loose, unafraid of seeming like a slightly unpolished movie star.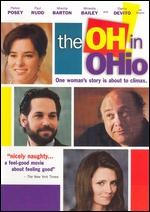 In 2006's
The OH in Ohio
, Rudd plays one-half of an unhappily married couple who, after a decade together, are stuck in a rut. His frigid wife, played by
Parker Posey
, has sucked the life and self-esteem out of the man who-- she tells anyone who is willing to listen-has never managed to please her in the bedroom. Rudd starts out as a somewhat out of shape drone, but he slowly comes alive after being seduced by a younger woman. Rudd hits all of the emotions one would expect in such a coming of self-esteem tale, but it is what he holds back, what he expresses only with his eyes, that make this one of his most nuanced performances yet.
Also in 2006, Rudd took a chance with a period piece with
Diggers
, a tale of four childhood friends in 1976 Long Island who are all facing an upheaval after a big corporation buys out the local claiming business at which they all earn their living. The event is merely the catalyst for a premature mid-life crisis for Rudd, who truly shines as a guy stuck in a state of arrested development, just living one moment to get to another, who is now forced to grow up and make some real, important decisions for a change. Rudd, an amateur photographer in the movie, gets to use his artistic side as an extra layer to the character: he is quiet and simple until he gets behind the lens of a camera-and manages to find beauty in what was once just mundane and "everyday."
Though as the years have gone on, and Rudd has filled his résumé with these types of meaty roles, the larger offers have started to roll in, too, getting Rudd more national, widespread exposure in films projects
Knocked Up
, the aforementioned Friends, and his newest film,
Role Models
, which is in theaters now. He is one of the few actors who has managed to successfully ride the line, thus carving out a very special and unique place for him in this industry and ensuring he will be around for years to come.
Story by
Danielle Turchiano
Starpulse contributing writer