Paul McCartney's Son To Play Legendary Cavern Club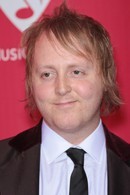 Paul McCartney's rocker son James is set to follow in his dad's footsteps on Tuesday by performing at the fabled Cavern Club where The Beatles made their name.

The singer/songwriter will take to the stage at the now-legendary venue in Liverpool, England, where the Fab Four honed their craft and launched their career in the 1960s.

The 34 year old admits he jumped at the chance to play the Cavern Club, insisting, "Yeah, I (wanted)... just to embrace the Beatles legacy rather than running away from it... I think it's great, I think it's an honor."
"I don't really think I am quite as good as The Beatles or my father but there are definitely influences."

And James denies trying to distance himself from his famous father by using the stage name Light at the start of his career, adding, "I was just more inclined to have a band name that was a rock 'n' roll name that was spiritual. 'And here is Light!' If I ever get to Wembley Stadium, that was what I had in mind...

"It can be difficult standing on your own two feet but more than anything it's a help."