Paul McCartney's 'Queenie Eye' Video Features Tons Of Celebrity A-Listers (Watch It!)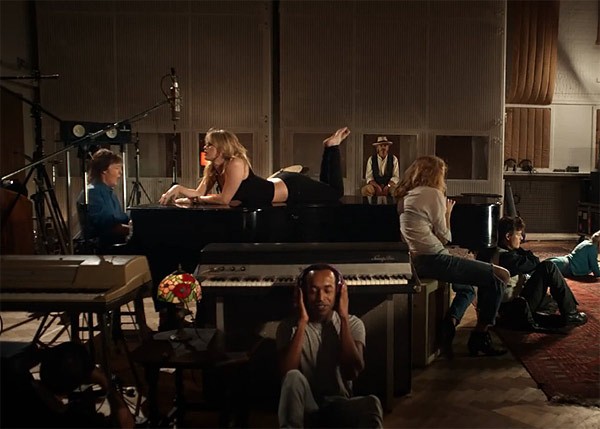 The stars turned out in full force to help the legendary Paul McCartney with his latest video, "Queenie Eye."

The upbeat new single, which we guarantee will get you moving, features cameos from dozens of famous faces, including Johnny Depp, Lily Collins, Jude Law, Tracey Ullman, Jeremy Irons, Sean Penn, Chris Pine and Kate Moss.

If that isn't enough, how about adding Alice Eve, James Corden, Tom Ford, Gary Barlow and Meryl Streep?

The video was shot at the famed Abbey Road Studios, where pals of the former Beatle and daughter Stella convened to help with the catchy tune.

The single, which McCartney says was inspired by a street game he played as a kid, is featured on his latest album, "NEW," his first solo material in six years.
Check out the video for "Queenie Eye" below, followed by a behind-the-scenes short on the making of the video, revealing many of the numerous star who were in it...