Paul McCartney Visits Graceland, Leaves Guitar Pick On Elvis' Grave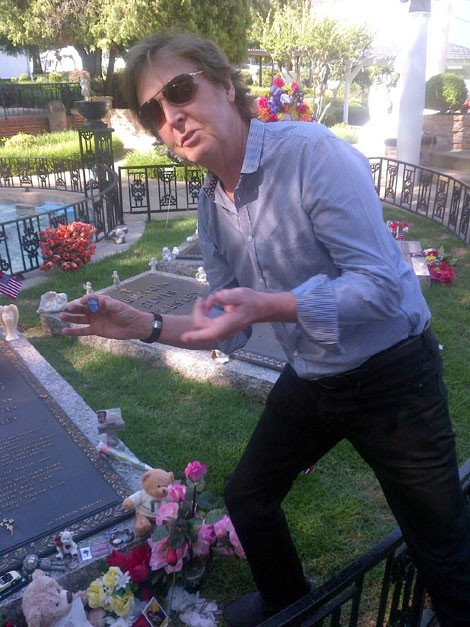 On Sunday, Paul McCartney paid tribute to Elvis Presley by leaving a guitar pick on a memorial for The King at Graceland in Memphis, Tennessee.
The former Beatles star was in town to perform for the FedExForum. He spent some of his downtime visiting the tourist attraction, where Presley died in 1977.
The Graceland estate includes a large museum and several on-site memorials. McCartney visited the grounds to honor the King of Rock and Roll.
The singer tweeted a photo of his visit with the caption: "Paying Respects #OutThere at #Graceland."
McCartney made headlines earlier this month after a swarm of grasshoppers invaded the stage during a performance in Brazil. One insect even settled on his shoulder and remained there for much of the three-hour gig.
C