Paul McCartney To Create Robot Friend For Stage Shows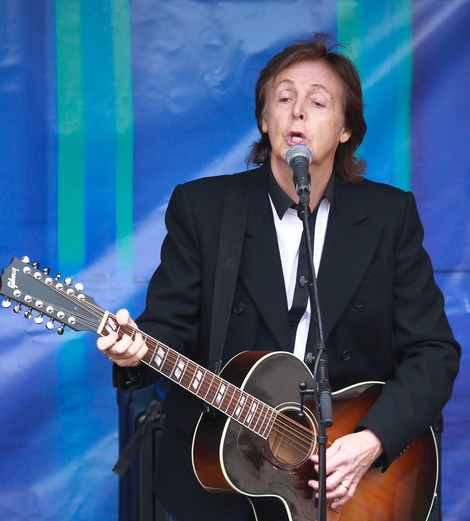 Paul McCartney has commissioned the puppet masters who created the horses for hit London stage show War Horse to design a robot for his upcoming concerts.
 
The former Beatle dreamed up the idea of having an Iron Man-esque sidekick onstage with him as he tours to promote his new album New after reading classic kids tale The Iron Giant to his daughter, Beatrice.

He tells Rolling Stone magazine, "I got this little vision... of me in front of a forest in a checked shirt... and right next to me with his arm around me, was a robot, this very shiny guy. So I'm working with the idea... of having this big guy onstage. I like the idea that I've got a big mate who's a robot.

"This idea has to do with newness. I'm the outdoorsman, sort of a country guy, living out in the woods, but I have this friend, and he's the modern world. In fact, he's the future."