Paul McCartney To Be Honored At The White House

The details of Paul McCartney's big White House showdown have been revealed a week after the former Beatles star hinted about a presidential concert in a web chat.
 
The Jonas Brothers, Faith Hill, Stevie Wonder and Jerry Seinfeld will be part of an all-star line-up that will honor McCartney when he receives the third Gershwin Prize for Popular Song from the Library of Congress in the White House's East Room.  Jack White, Dave Grohl, Emmylou Harris and Elvis Costello will also be part of the festivities on June 2nd. Paul Simon and Wonder are past Gershwin Prize winners.
 
McCartney treated fans to a 30-minute web chat on Thursday, during which he talked about upcoming Wings re-masters and answered questions posted by followers.

However, it was a coy comment as he signed off that had watchers scratching their heads.

He said, "There's been some rumors and I think we can give you a clue. Think White House. Think playing... If there is an announcement mentioning the White House, remember where you heard it first."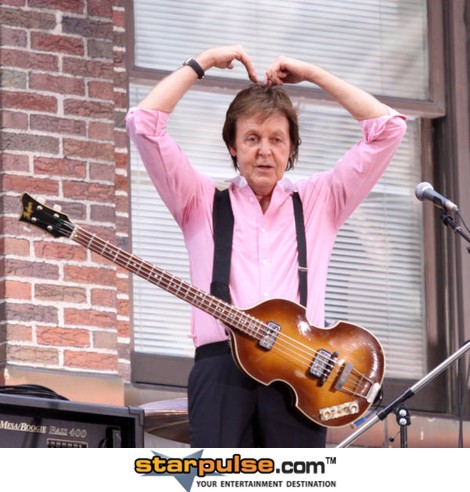 Click Here For More Paul McCartney Pictures