Paul McCartney & Ringo Starr To Reunite At Grammy Awards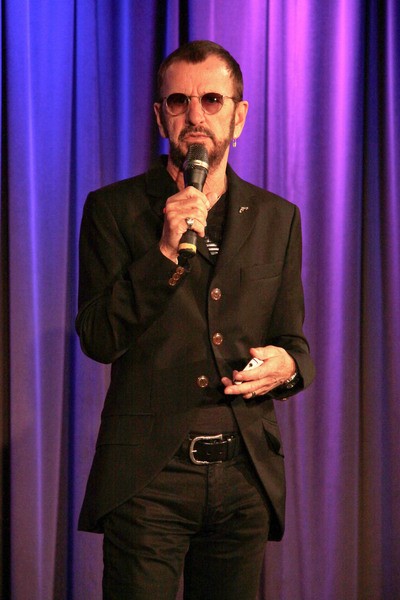 Ringo Starr and Paul McCartney will reunite at the Grammy Awards this weekend. The iconic Beatles bass player and drummer are scheduled to perform at the 56th annual event on Sunday, Jan. 26 in Los Angeles.
The pair are the only survivors of the 60s British Band.
McCartney's song "Cut Me Some Slack" (a collaboration with Dave Grohl and Krist Novoselic) has been nominated for "Best Rock Song," while Starr's "Live Kisses" DVD is up for "Best Music Film."
Starr recently told Access Hollywood: "To celebrate the 50 years since we landed in New York in February [1964], they are putting on a big show on Monday and we will be doing it there."
Starr and McCartney are also collaborating on a one-off show that will be filmed on Jan. 27 at the Ed Sullivan Theater.
"The Night That Changed America: A Grammys Salute to The Beatles" will pay tribute to their legacy with performances from musicians including John Mayer and The Eurythmics.
Meanwhile, other performers at the Grammy Awards include Katy Perry, Lorde, Robin Thicke, Chicago, Kendrick Lamar and Imagine Dragons.