Paul McCartney Reveals Health Status In New Video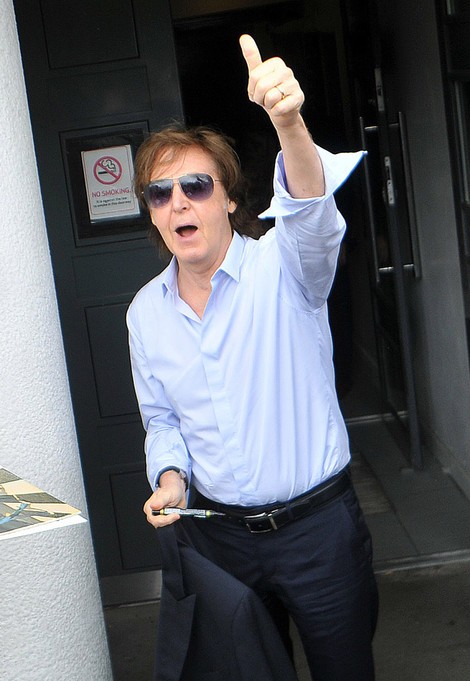 Paul McCartney has reached out to fans to let them know how he's feeling after a vicious viral illness forced him to postpone several concerts in June.
McCartney, who appears to be in high spirits, says in the video, "Hey, how you doing everybody? Everyone's been asking me how I feel. I feel great. Thank you very much for asking.
"Hey listen, this is just also a note to say that the dates that was postponed ... have been rescheduled for September and October. So come and see us then, and we'll come and see you."
Paul then solo'ed with an air guitar, "Feeling great, rockin' and rollin'... yeah!"
The former Beatle was hospitalized in Japan in May after falling ill to some sort of viral infection. Sources have been silent on what exactly Paul was dealing with, but it was bad enough he had to cancel two shows in the country.
Paul's recovery took so long he had to postpone seven concerts in June by order of his doctor. He's set to resume his tour on July 5th in Albany, New York, and the postponed shows will take place in September and October.