Paul McCartney Lends His Support To Voices Against Violence Campaign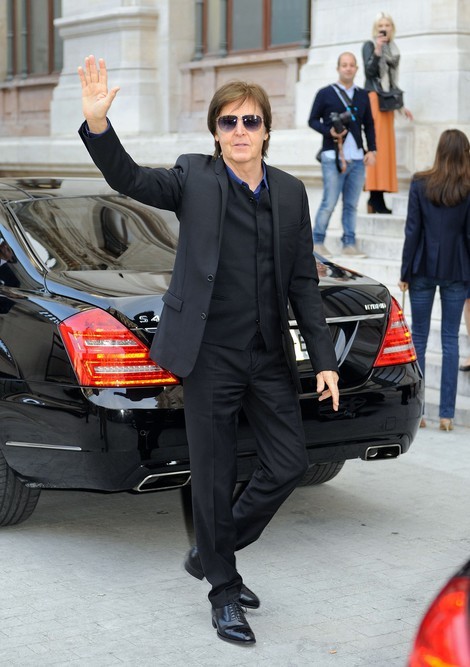 Paul McCartney has urged his fans to support Tony Bennett's campaign to tighten gun laws in the country.

The Beatles legend, whose band mate John Lennon was shot dead in New York in 1980, is backing Bennett's Voices Against Violence crusade, which is encouraging citizens to push for new legislation on weapons ownership.

Despite a gun-control bill losing a Congress vote on Wednesday, McCartney is urging supporters to continue lobbying politicians for change and has recorded a telephone message which will be played to everyone taking part in the campaign before they are put through to the office of a politician.

In the message, he says, "Hi, this is Paul McCartney, and in a minute you will be connected to a congressperson who needs to hear your voice, now. Tell the congressperson that you support common-sense laws that keep guns out of the hands of the wrong people, including criminal background checks on all gun sales."

A number of celebrities, including Lennon's widow Yoko Ono, have backed calls to change gun restrictions in the aftermath of the Connecticut school shooting in December, when 20 young children and six adults were gunned down.

Anti-gun campaigners have vowed to continue their fight despite members of Congress blocking a key Senate amendment on Wednesday, which torpedoed moves to expand background checks for gun purchases.

The 54-46 vote fell mostly along party lines, with the majority of Democrats supporting the legislation and most Republicans rejecting it.