Paul McCartney Helps Couple Get Engaged At Concert (Video)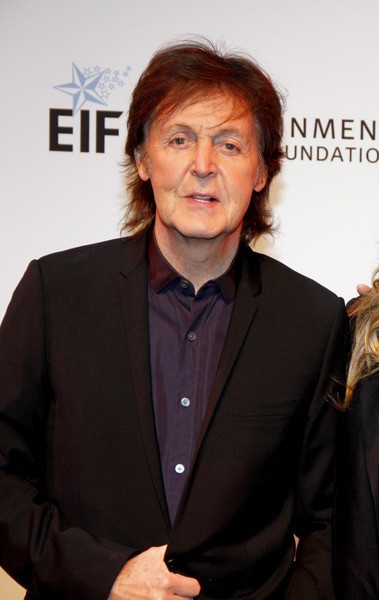 Paul McCartney is such a great guy that he helped a couple get engaged when he resumed his tour in Albany, New York, on July 5.  As you may know, McCartney had been on sick leave from his tour but was well enough to get back to his fans the day following Independence Day, and he made the day special for concertgoers as well as one happy couple.
While performing a second encore, McCartney saw a couple holding up signs help up by John Dann and Claudia Rodgers.  His sign read: "I've got the ring and I'm 64," while hers read: "He won't marry me 'til he meets you."
The singer's response to their signs was epic as he invited the couple onto the stage and gave the groom-to-be the microphone.  Dann began singing The Beatles' song "When I'm 64" and was joined by the crowd in serenading his girlfriend.  
Afterwards, McCartney readjusted the microphone stand so that Dann could kneel down and ask for Rodgers' hand in marriage. 
WATCH:
Of course, she said "Yes!" much to her fiancee's delight as well as the crowd's.  The couple first met on the online dating website Match.com, but they probably didn't expect their engagement to be so public and awesome.
When asked about their wedding plans following the concert, Rodgers revealed, "We are still basking in meeting Paul but are certainly planning on a long lifetime together."
Congratulations to Dann and Rodgers on their engagement, and kudos to McCartney for making the proposal amazing!