Paul McCartney And Kanye West Reportedly Recording Music Together, Possibly An Album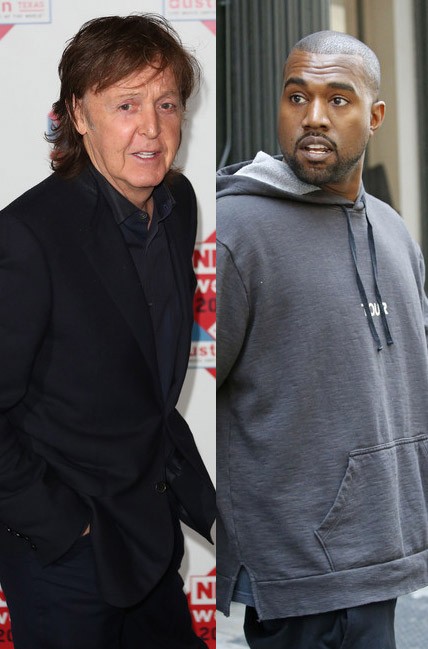 Rumor has it that Paul McCartney is secretly recording music with none other than Kanye West.

According to the New York Post's gossip column Page Six, the two have a number of songs that they've written and rehearsed together, and there's even the possibility of a full album, sources claim.

The idea of a collaboration isn't new for McCartney, who has previously said that he'd like to work with a high-profile rapper like Kanye or Jay-Z.

Early buzz about a single titled "Piss On Your Grave" has begun, a title that the Huffington Post confirmed with reps for Kanye on Monday after it was reported that the single was titled "Piss On My Grave."

Further evidence of a collabo happened just over a week ago, when the former Beatle played at Dodger Stadium in Los Angeles. Kanye was reportedly at the concert.