Patton Oswalt Introduces The New Agent Joining ABC's 'S.H.I.E.L.D.'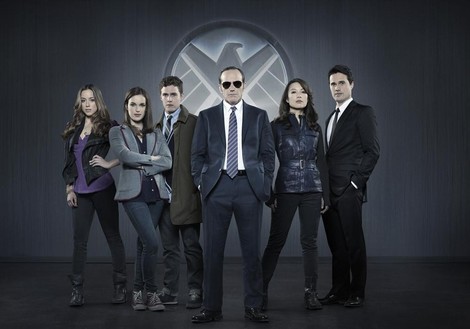 Patton Oswalt returned as Agent Koenig to give San Diego Comic Con attendees the scoop on a very important character joining ABC's Agents of S.H.I.E.L.D. for its second season.
In a pre-recorded video stressing the importance of security lanyards following the infiltration of HYDRA agents, as seen in Captain America: The Winter Soldier and the second half of Agent's first season, Oswalt reveals "Agent Bobbi Morse" is in the join the fight.
"Agent Bobbi Morse" would be Barbara Morse, also known as Mockingbird. Morse first appeared in Marvel comics in 1971, but she wouldn't take the Mockingbird name until 1980. In several series the S.H.I.E.L.D. agent investigated corruption in the group, which makes her a natural addition considering what's going on in the TV series.
It's also important to note Mockingbird and Hawkeye develop a serious romantic relationship in the comics. Whether this storyline is included in the Marvel universe remains to be seen, considering Hawkeye only appears in the movies and is played by A-lister Jeremy Renner.
In the panel that followed the video, Marvel Television revealed Lucy Lawless would join the Agents series as S.H.I.E.L.D. veteran Isabel Hartley. Nick Blood will join the show as mercenary Lance Hunter and Reed Hunter will play Kraken. Kraken is likely to be the main at antagonist of the season, as he is a legendary HYDRA agent in the comics.