Patriotic Katy Perry And John Mayer Share Stars & Stripes 4th Of July Pic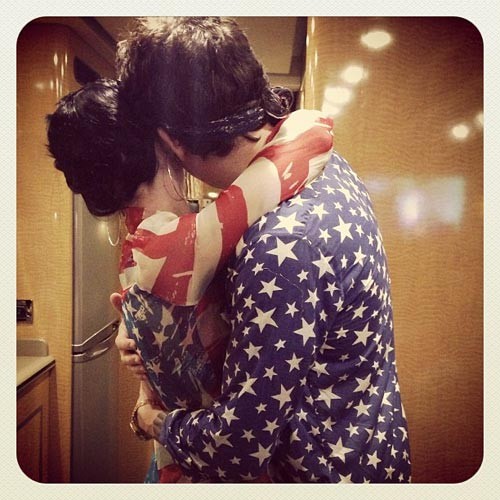 Katy Perry and John Mayer aren't keeping it a secret that they're back together.

Katy shared a photo of the on-again/off-again couple on her Instagram page with the caption "Whose broad stripes & bright stars?!"

Mayer was in Philadelphia for the city's 4th of July Jam and his girlfriend is seen giving him a hug before he hit the stage for his performance.

Both stars wore patriotic getups.

A source recently told Life & Style magazine that Katy laid down the law for John over getting back together.

"She said it will only work if he follows some of her rules," says the source.

"Getting rid of his old girlfriends' numbers and no more texting them!" the source adds. "John had tons of random girls texting him when he was with Katy before."

Katy also reportedly wants more "date nights" and to have more romantic dinners together.