Patrick Stewart Marries Third Wife, Ian McKellen Officiates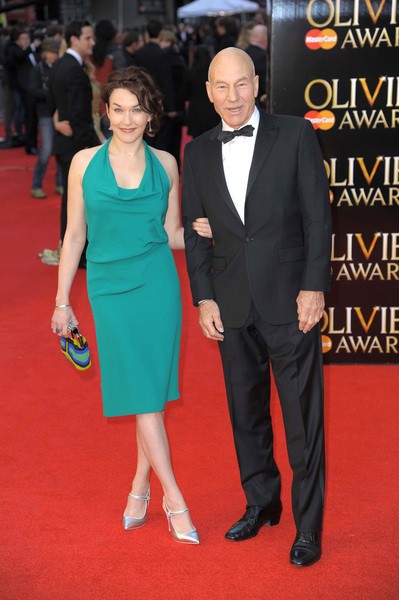 Patrick Stewart, 73, has married for the third time. The former "Star Trek" actor and jazz singer Sunny Ozell, 35, wed on Sunday.
Stewart and Ozell met at New York's Brooklyn Academy of Music five years ago.

The couple announced the happy news in an unusual photo on Twitter. Stewart posted a photo of himself and Ozell lying in a bunch of plastic balls with the caption, "Yes, married."
The actor's "X-Men" co-star, Ian McKellen, officated the ceremony. He posted a photo of himself holding up a T-shirt reading "Minister" and the couple's marriage certificate. "I did my part," McKellen wrote.
Stewart was first married to Sheila Falconer for 24 years, and they have two adult children. He was married to "Star Trek: Voyager" producer Wendy Neuss from 2000-03.
Stewart stars in the upcoming "X-Men: Days of Future Past," which hits theaters in May 2014.