Patrick Schwarzenegger Tossed Out Of Club For Allegedly Throwing Ice Cubes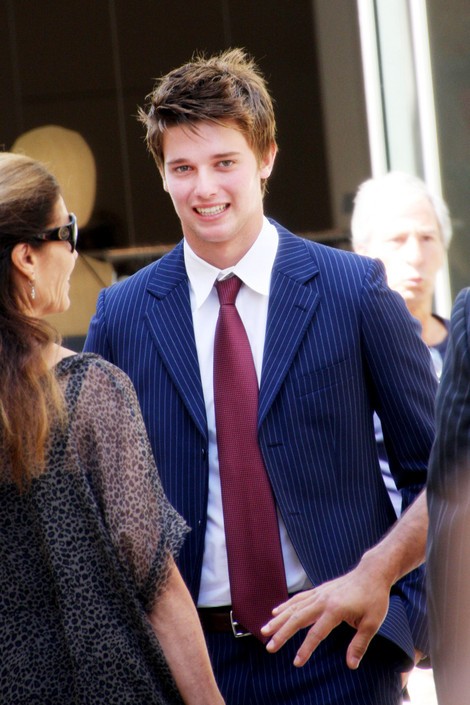 Patrick Schwarzenegger, son of action star Arnold, was thrown out of a club on Saturday after fighting with a DJ.
The 19 year-old Patrick was partying at The Sayers Club in Hollywood when he bumped into DJ Anthony Valdez' gear and was asked to move away.
According to reports, Patrick threw ice cubes at Valdez in response, resulting in security tossing him out. There have also been reports that Patrick was using a fake ID to get into the club, since he is under-age.
Patrick has apparently apologized for the incident on his Twitter, although he didn't refer to it directly. He wrote, "Excuse my language. I apologize" and, "Live and learn... hope everyone has a blessed day."