Patrick House Wins 'The Biggest Loser' After Dropping 181 Pounds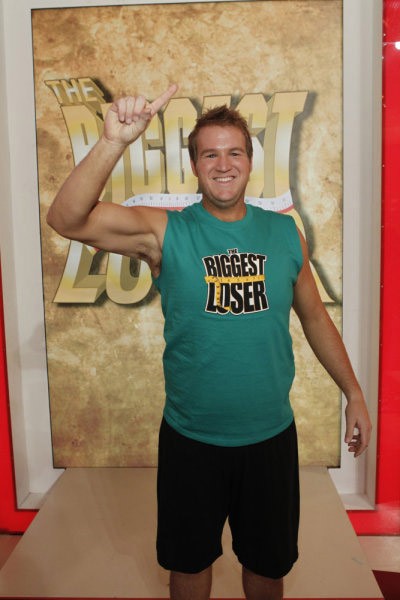 Patrick House, a 28-year-old sales representative from Vicksburg, Mississippi, won  NBC's "The Biggest  Loser" and $250,000 at last  night's exciting live season 10 finale of the popular series. 
Patrick began season ten weighing 400 lbs. and lost 181 lbs.  Weighing in at finale at 219 lbs., Patrick lost 45.25% of his body weight to claim the prize.  Season 11 of the series,  "The Biggest Loser:  Couples," will premiere Tuesday, January 4 (9-11 p.m. ET).

Patrick and Alfredo  "Frado" Dinten, a 43-year-old futures commodity trader from Staten Island, New York, were two of the finalists, and America voted to determine who would be the third finalist.  In the first part of the live finale, viewers learned that Ada Wong, a 28-year-old project coordinator for a high tech company from Santa Clara, California, had beaten Elizabeth Ruiz, a 31-year-old medical assistant from Lawrence, Massachusetts, to become the third finalist.

The runner up among the three finalists was Frado, who began the show at 367 pounds and weighed 205 lbs. at the finale.  He lost 162 pounds and 44.14% of his body weight.  Coming in third place was Ada, who lost 99 pounds and 38.37% of her body weight.  She began the show at 258 lbs. and weighed 159 at finale.

The winner of this  season's $100,000  "at  home" prize among eliminated contestants went to Mark Pinhasovich, a 31-year-old bartender and recruiter from East Brunswick, New Jersey.  Mark started the show weighing 421 lbs. and ended at 208 pounds.  He lost 213 pounds and 50.59% of his body weight.