Patrick Dempsey To Leave 'Grey's Anatomy' After 2011-12 Season

Patrick Dempsey has ended speculation about his future on hit medical drama Grey's Anatomy by telling Italian Vanity Fair the upcoming eighth season of the show will be his last.
 
The actor revived his career as Dr. Derek 'McDreamy' Shepherd when the series began in 2005 and he has been a regular ever since.
 
But the 2011-2012 season of the show will be his last.
 
He tells the publication, "I do not know what's going to happen to the other characters, but for me it's done."
 
Dempsey has become one of the most successful castmembers, appearing in movies like Enchanted, Made of Honor and the upcoming Transformers sequel.
 
He also recently told the Los Angeles Times newspaper, he has been "lobbying" to play Marvel superhero Dr. Strange in an adaptation.
 
He said, "There's a whole bunch of people who are into comics and Marvel, too, on the set (of Grey's Anatomy) and they're like, 'Doctor Strange, that's the one you should do.' It would be fantastic. It'd be a great TV show, especially for HBO or something like that."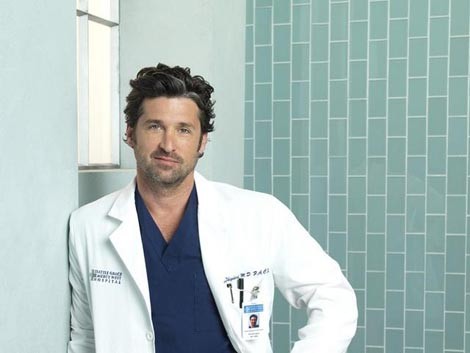 Click for more great Patrick Dempsey pictures: