Patrick Dempsey Planning Le Mans TV series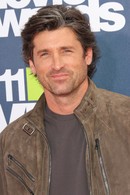 Racing enthusiast Patrick Dempsey is bringing his passion for cars to the small screen in a new documentary series about his involvement in the famous Le Mans 24-hour competition.

The Grey's Anatomy star has his own professional car racing team, Dempsey Racing, and he will be among the drivers taking part in the grueling 24 Heures du Mans car contest in Le Mans, France next year.

Dempsey has now revealed he will be making a TV series about the challenges his team faces as he prepares for the endurance-testing event.

The actor, who came ninth in the same competition in 2009, will document his efforts in a four-part series called Road to Le Mans, which will air on Velocity channel next year.