Passing Through The 'Red Light' On His Way To Stardom: Musician Gabe Lopez Interview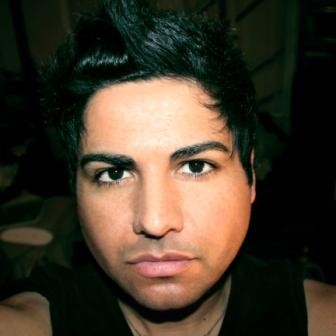 Up and coming singer/songwriter Gabe Lopez sat down with Jeza Belle for an extended interview about his musical influences, the impact of being an open artist and his new single "Red Light".
Did you always know that you were destined to be a musician?
Ever since I sang in front of the Christmas tree into an egg beater! I've just always been passionate about music. We couldn't afford piano lessons growing up and I wanted them so badly. But I found ways to have music in my life and around me at all stages.
Your current single "Red Light" is climbing the charts at #23 on Reverb Nation, tell our readers about the song:
The single is an upbeat heart-driven pop-rock number. It's essentially a snap shot of falling in love but you see it's a road you shouldn't go down. However, you can't help it. You're in love so you blow right through the red lights!
You are an openly gay artist; how if at all has that affected your career up until this point?
It was never a grand announcement or press release; I just am who I am. I think the biggest impact though of being out has been the numerous emails I've received through the years from people discovering their own identity. When I was growing up, there were artists I leaned on and looked up to. Even though I didn't know them personally, I knew them through their music and that was a source of support. That seems to have turned out to be a benefit of my writing and music in that it seems to have touched others and if that's the case, I'm doing my job right.
Do you feel that artists still have to guard against their sexuality in the industry?
I feel like we are living in a day and age that people are beginning to realize that it just doesn't matter.
The song "No Hate" off your sophomore album has been used by the No H8 campaign, what inspired the song?
Jeff and Adam, who put the No H8 campaign together, contacted me a few years back when it was first getting started and asked me to take a picture. I think I was the 16th person to be photographed actually, which now there are over 30,000. I was so inspired by what the campaign stood for that the song practically wrote itself.
There has been a real focus on the way LGBT youth are treated in this country. Did you ever experience bullying growing up?
Definitely! I have a thick skin now so I don't really care what anyone says about me today. However, when I was in middle school I was bullied a lot so I can relate to anyone experiencing this today.
You were once name in "Music Connection" Magazine's 100 top artists of Los Angeles, how did that impact your career?
It definitely opened doors with both record labels and artists to write music for by providing a sense of credibility to my work.
You have done producing and songwriting for a number of top artists, tell our readers about some of your favorites you have worked with?
I'm signed with Universal for publishing so I've had some great opportunities to write for people. One of my absolute favorite artists to work with was producing and writing for Belinda Carlisle this past year. She has been an idol of mine for years both as a solo artist and member of The Go-Go's. I had this email from a fan on Facebook telling me how he loved my music and we wound up communicating and becoming good friends. At one point he mentioned that his mother was in music and when I asked who his mother was he told me Belinda Carlisle. I asked if he wouldn't mind if I submitted some music to her and he said of course. When I sent the third song over, she contacted me to let me know she'd be coming to L.A. from the South of France to do some recording and the rest is history. It's so awesome when you meet someone you really admire and they turn out to be everything you imagined and more!
Is it harder to write/produce for yourself or others?
Much harder for myself…I think maybe it's easier to take a risk for other people!
Who are your musical influences?
The Beatles definitely…they are number one. The writing is flawless! I think it's amazing that the two best pop-rock writers of the 20th Century were in the same band. Others include Belinda Carlisle, Sheryl Crow, Stevie Wonder and so many more in a variety of genres!
How would you describe your musical style?
It's pop-rock with elements of R&B, dance and disco.
Who would your dream duet partner be?
It would probably be Sheryl Crow.
Just for fun…If you could be someone else for a day who would you be and why?
I would be the director of the C.I.A.! It would be great to get into all the files that are not public.
What's up next?
I wrote two songs for the upcoming New Kids on the Block album that will be released in April. The Belinda Carlisle song comes out in April as well. In addition, I'm working on my own new single now that will be released in the near future.