Paris Jackson Slams Uncle Randy For Spreading Rumors About Her Grandmother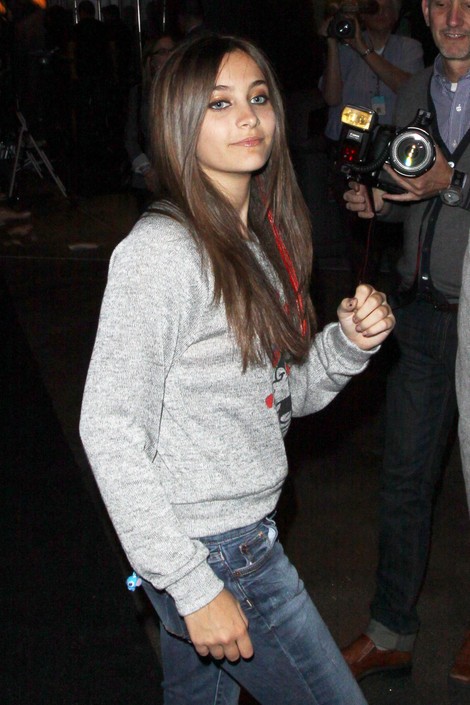 The Jackson family is fighting over a letter that allegedly "leaked" online earlier this week, and Michael's daughter Paris, 14, is particularly annoyed with her Uncle Randy.
In the letter, Randy, Jermaine, Janet, Tito and Rebbie reportedly demand that John Branca and John McClain resign from their positions as the executors of the Michael Jackson Estate.
The Jackson family claim Branca and McClain's actions have resulted in Katherine Jackson becoming so stressed out that she had a mini-stroke.
On Twitter, Randy posted, "We ask that everyone respects that this is a serious matter that will be handled by the proper authorities."
In response, Paris tweeted, "i am going to clarify right now that what has been said about my grandmother is a rumor and nothing has happened , she is completely fine." She added, "i'd like to know who made up the rumor… i will defend my beloved family member with all i have , even if it means from other family members."
Paris also directly tweeted her Uncle Randy: "@randyjackson8 hello dear FAMILY member i don't appreciate you telling everyone things that aren't true thank you very much."
The messages were later deleted off Twitter.