Paris Jackson: Brother Prince's Tweet Was 'True'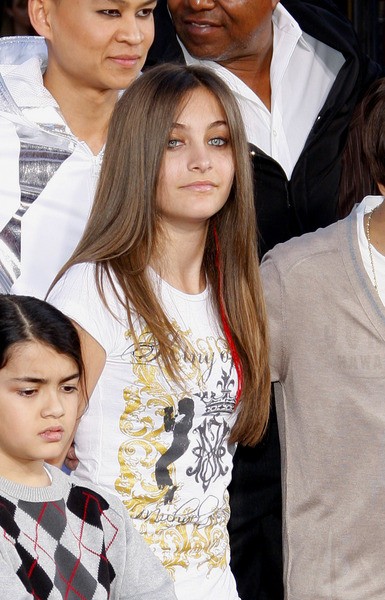 Paris Jackson, 14, insists a tweet her brother Prince, 15, posted yesterday was genuine. Early Thursday morning Michael Jackson's eldest son tweeted that he was unhappy with the way he and his siblings had been treated by his aunts and uncles during the recent drama about his grandmother Katherine Jackson's whereabouts.
Katherine was reported missing last weekend. After a 10-day "short vacation" in Arizona she returned to the Calabasas home she shares with her grandchildren.
 
Prince's tweet read: "As I am sure everyone is well aware of the events that have been going on. I have been holding off on backing up my sister and her tweets avidly because I was waiting for the time to reveal my side.
 
"As long as I can remember my dad had repeatedly warned me of certain people and their ways. Although I am happy my grandma was returned, after speaking with her I realized how misguided and how badly she was lied to. I'm really angry and hurt."
 
The post was later deleted amid claims Prince's Twitter account had been hacked, but Paris told her followers the message was real.
 
She wrote, "the thing my brother tweeted last night was the last true thing he tweeted... he was hacked saying what we tweeted was false... 'if you continue with your lies, i will continue with the truth' prince wanted me to tell you guys that okay. please know its us tweeting."
 
Prince has since re-posted the original message on his own page.