Paris Is Singing Again, 'Gentlemen Broncos' Trailer, Russell Brand's 'West Side Story' Promo & More (Videos)

Paris Hilton
is giving her singing career a second chance. Here's a teaser (thankfully) of her new song; Jared Hess's new film "
Gentlemen Broncos
" looks fantastic; and a skateboarder shows us what happens when the top half of the body keeps going while the bottom half stops.
Russell Brand
promotes the MTV VMA's (he's the host again this year) with a
West Side Story
themed promo; "Winkers" are an upcoming fad that hopefully will get stopped short, and Looner's "I Love My Tamagotchee!" Check 'em all out!
Oh dear Lord,
Paris Hilton
is going to release new music. Here's a clip of her upcoming single, "Platinum Blonde". At least the torture lasts for under a minute...
"Platinum Blonde"


Sam Rockwell
&
Jennifer Coolidge
star in Jared Hess' latest film, "Gentlemen Broncos". You might remember Hess from a little film called
Napoleon Dynamite
. This looks like another great one...
"Gentlemen Broncos":


Skateboarding off propane tanks ends in faceplant fail:
Faceplant


Watch this year's VMA host
Russell Brand
boogie down an NYC street while he sings about selling Moonmen for sexual favors and hoping to see
Katy Perry
and
P!nk
kiss in his VMA version of 'Tonight'. This video is one of many in a series of
West Side Story
themed VMA promo videos, and its actually kind of amazing, (
in a creepy sort of way
).
"Tonight":

'Winkers': new pants with butt-cheek designs that move when you walk. Totally cheesy. (Would you wear these? Let us know below in the comments.)
Winkers Pants


Indie pop band Looner just released the single "I Love My Tamagotchee!" and are set to release an EP this fall...
"I Love My Tamagotchee!":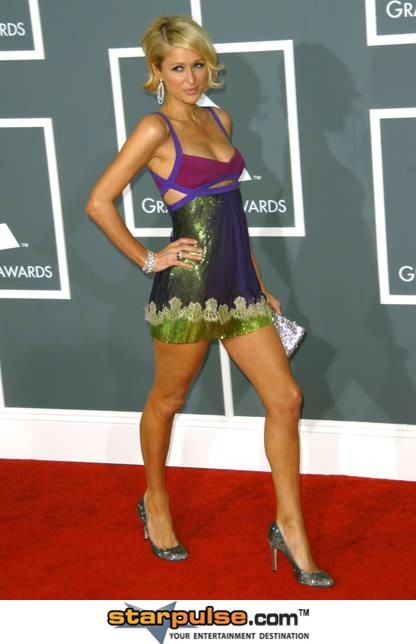 Image © Albert L. Ortega / PR Photos