Paris Hilton's Pink Paul Purse & Pink Pushup Dress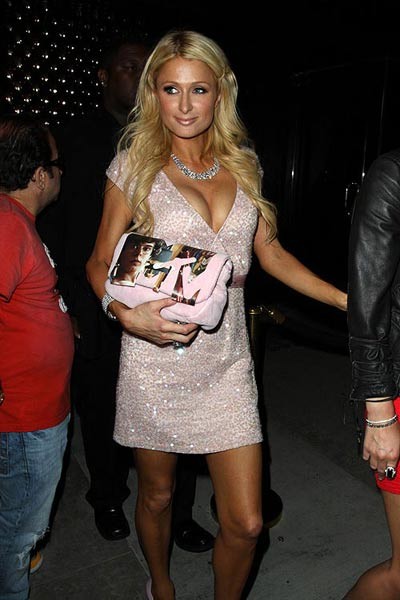 Paris Hilton left Trousdale nightclub in Los Angeles last night, and the normally flat-chested Paris looked cleavagey in a sparkly pink dress.

The reality star was also spotted carrying a baby pink furry handbag with the MTV logo and an image of actor Paul Iacono, who stars in David Katzenberg's new TV project "The Hard Times of RJ Berger," on it.

On Sunday Paris was photographed backstage at the MTV Movie Awards kissing the actor, who stars as a well-endowed teen.

If the romance is for real, the young actor will be the socialite's first boyfriend since she split from reality TV star Doug Reinhardt in April.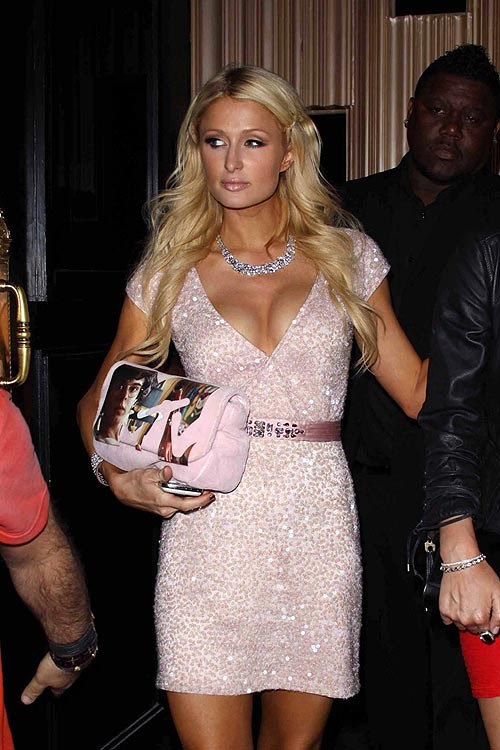 ^ click for next image ^
Click the pics for larger images:
- Click here for more Paris Hilton pictures! -