Paris Hilton's Hot Pink Bikini Body & Giant Minnie Mouse Feet - Hot Or Not?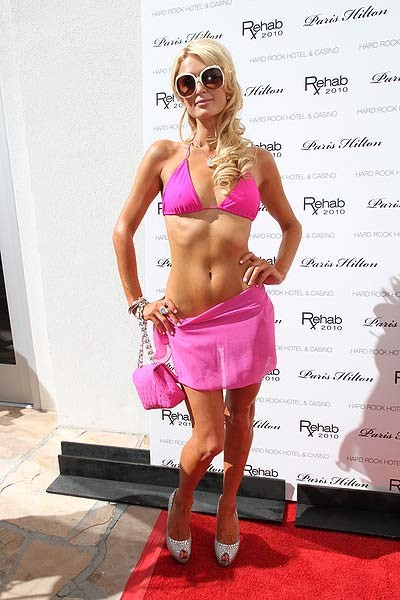 Paris Hilton is the latest reality star to host a pool party in Las Vegas - this time at the Hard Rock on Sunday, April 25. Paris looks great, but we still can't tell if that's her real hair or not.

The socialite has recovered quickly from her split from Doug Reinhardt, insisting she's "better off" without him. She told Usmagazine.com, "I am like, so past that - I don't even care! I don't even remember that time in my life. I am over it! I just realized that I'm better off without him. So I ended it because I deserve something much better! He wasn't right for me and I will eventually find somebody who loves me for who I am."

Doug, meanwhile, is turning TV producer for his sister Casey. He's teaming up with the former "Laguna Beach" star to launch her own show. Casey Reinhardt, 23, previously starred in the second season of MTV reality show "Laguna Beach: The Real Orange County," while brother Doug appeared on "The Hills."
"I desperately hate one thing about my body. I have size 11 feet," she once said.
"Yeah, it sucks, because I see all these super cute shoes in the stores: Guccis, YSLs, Manolos. And when they bring them out in my size, they look like clown shoes," she added.
We know she'll never get rid of her hairpiece or the giant Minnie Mouse feet, but what about that wonk-eye? Think doctors can fix it?
More Hot Pool Party Galleries: Audrina Patridge / Heidi Montag / Holly Madison / Kristin Cavallari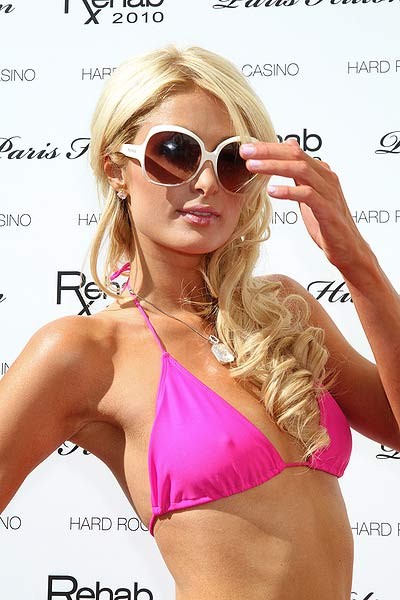 ^ click for next image ^
Click the pics for larger images:
- Click here for more Paris Hilton pictures! -