Paris Hilton's 'Drunk Text' Video Isn't Her New Single, But She Does Have New Music On The Way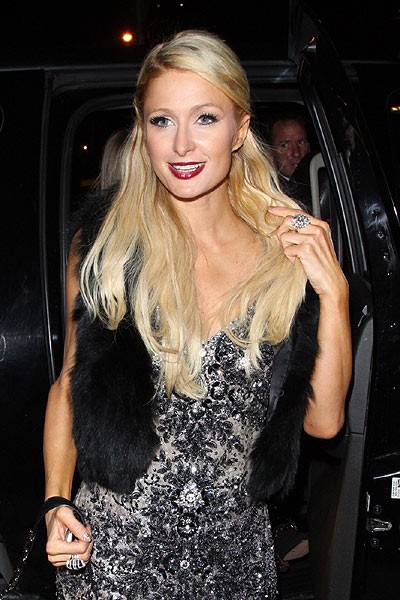 A new song from socialite Paris Hilton was leaked online Friday leading many to speculate if the world's most famous hotel heiress might have a new album coming out in the near future.

The song, called "Drunk Text", features lyrics about Paris heading out to the club to "dance with my b*tches" and a storyline about her taking a cell phone picture up another girl's skirt and sending it to a guy.

"If you take the word sex and mix it with text it's called 'sexting'," she says in the mostly spoken-word song.

Paris got wind of the leak though, and was quick to dismiss the song as nothing more than her and some friends playing around (apparently when you're filthy rich you can afford to shoot Hollywood-produced music videos).

"Hey guys, I'm getting a lot of tweets about this song that just leaked," she wrote. "No, this is not my new single. It's just a demo I did for fun with friends a while ago."

But Paris does have some new music on the way, and she's enlisted a little help on a new single.

" My new single will be out in the next few months with Afrojack and a very special surprise guest," she added.

That special surprise guest is reportedly LMFAO

"Can't wait for you all to hear it, such a fun club song! Love you guys!"

Paris' first album, simply titled "Paris", was panned by critics and is currently selling on Amazon.com for the affordable price of $5.19.

The video was pulled from the 'net, however the folks over at Gawker.com posted a few samples to SoundCloud. Check them out (explicit language):
Hear and see parts of the video in this video:
More on Paris' upcoming "Amazing" new album...