Paris Hilton's Birthday Suit: Star Posts Nearly Nude Photo On Instagram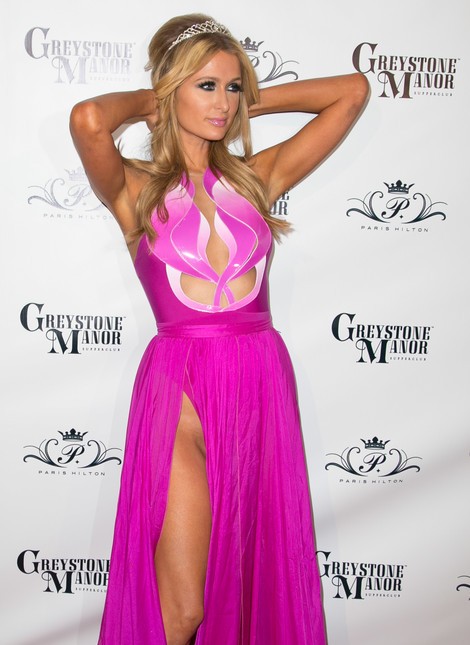 Paris Hilton has been celebrating her 33rd birthday since last weekend. Although she officially celebrated her special day on Feb. 17, she has been partying since Saturday.
On Tuesday she posted a black and photo of herself wearing just a thong, knee-high boots and a bunny mask on her head. She wrote: "Birthday bunny in her birthday suit & Jimmy Choos."
Three days earlier, she held a party at Greystone Manor in Hollywood wearing a pink gown by Alon Livne. The slit was so high on the thigh, she couldn't wear any underwear and had a brief wardrobe malfunction after exposing her crotch to photographers, according to Us magazine.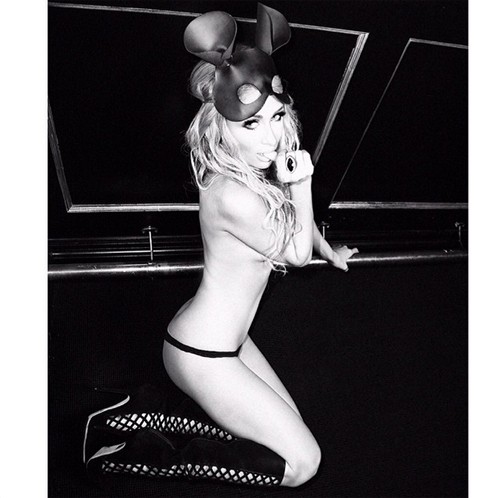 She wrote of her "Barbie" outfit: "So much fun celebrating my birthday... with my girls... Yes, my dress was a lil revealing. But it's my birthday & it's a dress straight off the runway... Birthday Barbie... Such an amazing birthday party! Incredible memories! I (love) LA."
On Tuesday, she celebrated with her family and posted photos of her cake and balloons.