Paris Hilton Wears Provocative Pantyhose To A Dentist Appointment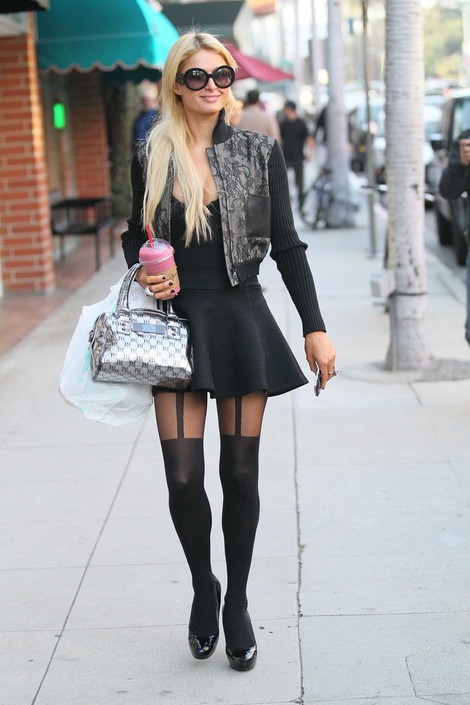 At first glance it looked like Paris Hilton wore a garter belt to a dentist appointment in Beverly Hills yesterday. But it was just her cleverly designed stockings. How many people wear that sort of thing when going to a medical appointment?
The socialite/reality star is in the midst of relaunching her music career. She has been working with stars including LMFAO, producer/DJ Afrojack and Snoop Dogg.
Paris released her debut album, "Paris," in 2006. Incredibly it reached number six on the Billboard 200 chart.