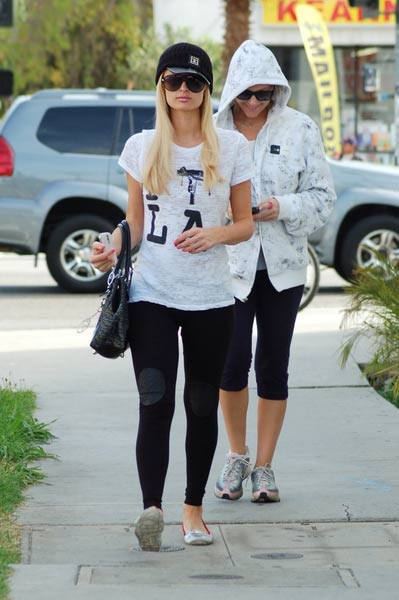 Paris Hilton was spotted out and about in Los Angeles yesterday wearing an "I [uzi] LA" t-shirt.

Perhaps she's not very fond of the city anymore or just happens to like films like "Colors" and "Boyz 'N The Hood."

Or maybe she recently saw "Don't Be a Menace to South Central While Drinking Your Juice in the Hood" and thought the shirt was funny.

At least it's not Jesse James in his Nazi hat & Heil Hitler pose.
What do you think of Paris' t-shirt? Harmless? All for attention? Post a comment below!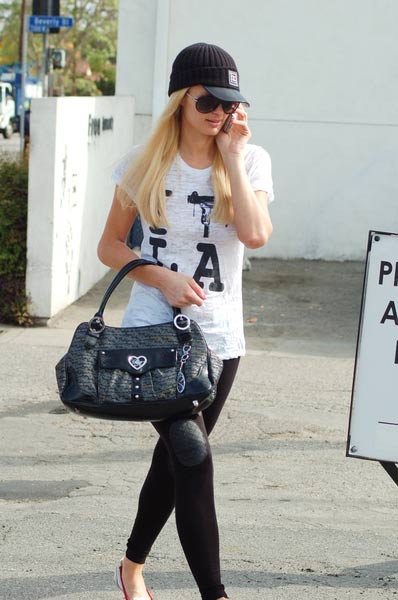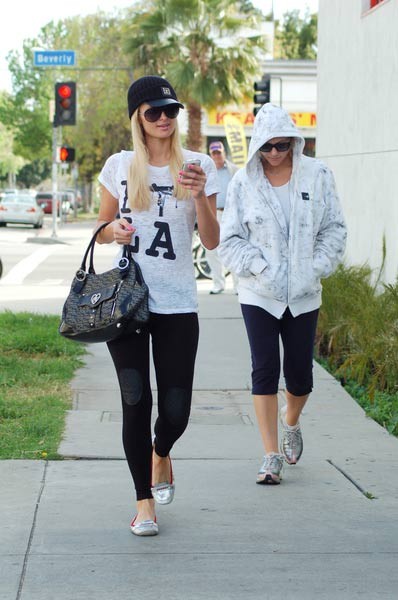 Click for more great Paris Hilton pictures: