Paris Hilton Poses In A Provocative, See-Through Gown At Pre-Grammy Bash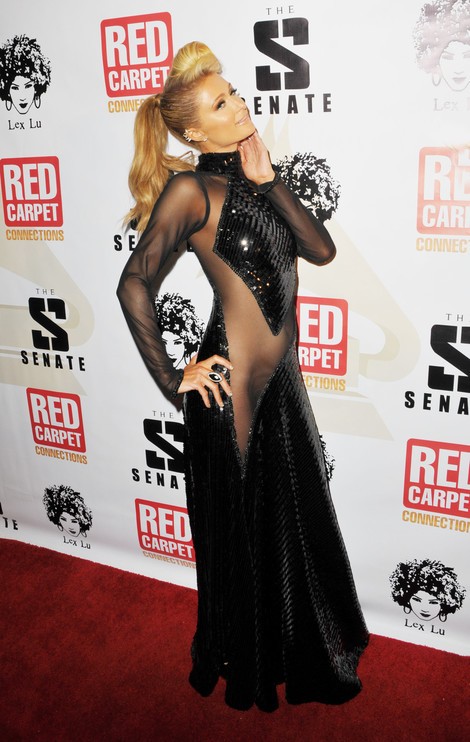 Paris Hilton made a racy entrance at the 4th Annual Red Carpet Pre-Grammy Celebration at Boulevard3 in Los Angeles on Thursday. The socialite wore a sheer black, sequined dress that showed off her toned tummy and hipbone.
Hilton recently revealed that she has her own private nightclub in her house in Beverly Hills.
She told OK magazine: "I have five bedrooms. My own bedroom is my favourite. I love my closets. I also love my private nightclub because I have lots of parties in it...I love it because it's a lot of fun and it's a place for all my friends to hang out. I had a party here a couple of weeks ago for my brother's birthday."
But her guests have to quiet down when the clock strikes two.
"Because it's a gate community, the rules for the house parties here is 2 a.m. - the guards are very strict here, so if it gets too loud they'll come out. So I normally just keep my favourite people here until late," she explained.