Paris Hilton: Malibu Beach Flower Power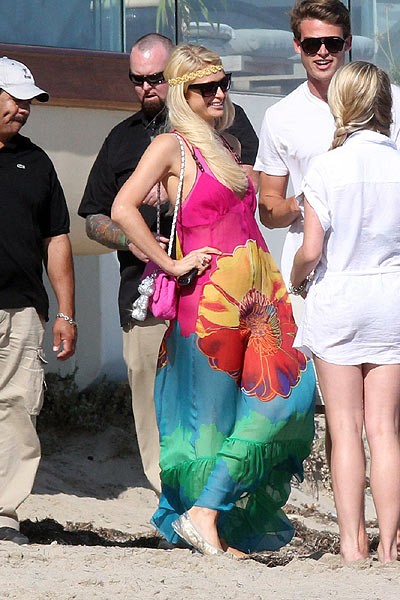 Paris Hilton looked like a hippie on Malibu beach as she hosted a beach party at her summer home Saturday afternoon.

The reality star wore a colorful silk dress with a giant sunflower in the center and a floral hippie headband. Only difference between Paris and an actual hippie is that she had a giant crystal teddy bear charm on her pink Chanel bag. Far out, man.

Paris recently made up with her former best friend Lindsay Lohan and the two put their differences aside. They were spotted out together on Friday night.

The socialite walked out of an interview with Good Morning America last week when a reporter asked her if her 15-minutes were almost up and if her star power was falling.