Paris Hilton Is 'Getting My Bikini Body'; Still Has A Nasty Wonk-Eye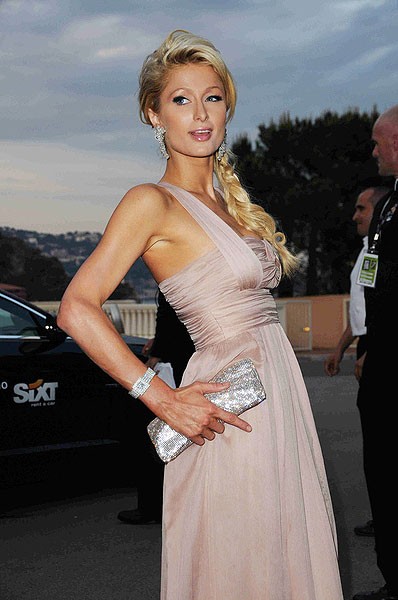 Paris Hilton actually brought a little glamor with her to the 2010 World Music Awards in Monte Carlo yesterday. She looked lovely in a long, pale pink flowing gown. We give the reality TV star two thumbs up for her sophisticated look.

In order to keep her body looking good, the socialite says she's giving up junk food. She explained, "I've been really working out. I'm not eating fast food anymore. No more McDonald's. (I'm) getting my bikini body, so I'm about that."

Paris was spotted out in Hollywood last month with her her ex-fiancé Jason Shaw, prompting speculation she had found love again after splitting from on/off boyfriend Doug Reinhardt. Paris recently confirmed she's dating Shaw, but the couple is taking it slow. She admits she still has feelings for him also (the two were briefly engaged in 2003).
However, a recent Twitter post while Paris was in Monte Carlo reads, "This trip has been way too much fun and fairytale like. Diamonds are a girls best friend. Love being single!"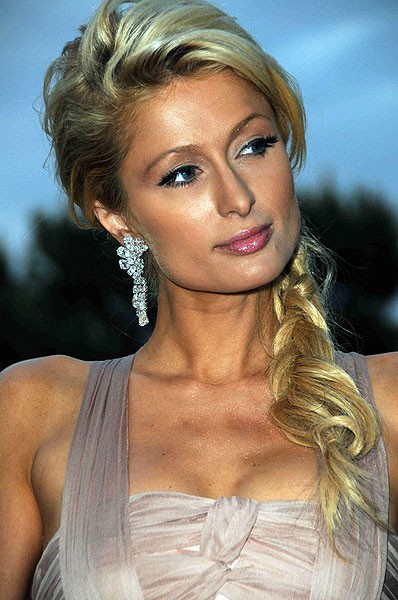 ^ click for next image ^
Click the pics for larger images:
- Click here for more Paris Hilton pictures! -