Paris Hilton Has A 'Good Time' With Lil Wayne In Teaser For New Single (Watch It!)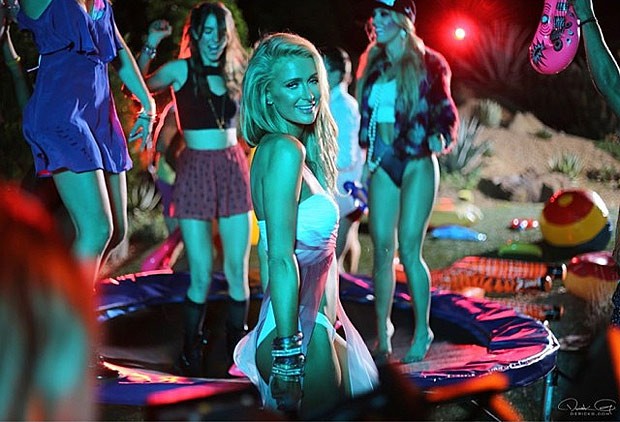 Paris Hilton has some new music on the way. The socialite is making a second attempt at a singing career following her 2006 release "Paris", which peaked at number-six on the Billboard 200 chart despite selling less than 200,000 copies in its first five years of release (they really like her in Turkey, where the album debuted at number-one).

A 44-second sample of Paris's new single "Good Time" which features rapper, and Cash Money Records label-mate, Lil Wayne, hit the web on Tuesday. Paris signed with the record company earlier this year after appearing in Cash Money CEO Birdman's video for "Tapout".

Paris got herself in gear for the new album, which she says she recorded over an 18-month period, with a month long DJ residency in Ibiza over the summer.

"Music has always been a big passion of mine, but I've just been so busy with everything else," she tells MTV.com. "But I've recorded some incredible songs, EDM -influenced (electronic dance music), electro-pop, and working with very talented producers."

The new single and video are set for an October 8 release.